UNITED WAY ENGINEERING DAY OF CARING Event Celebrates 15 Years of Community Building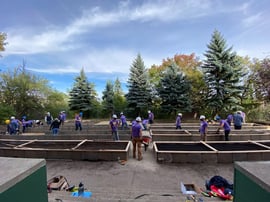 The 15th Annual Engineering Day of Caring was a great success! Morrison Hershfield staff joined a passionate group of about 80 volunteers from Edmonton's engineering community for the annual event.
This year's projects took place at e4c – Alex Taylor School and Operation Friendship Seniors Society (OFSS) – Pioneer Place, both in the greater Boyle McCauley Community. The projects included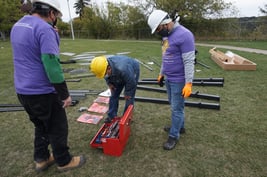 elements to enhance the user experience, updating vital outdoor spaces to provide a safe and inviting space. The refreshed areas provide opportunities for productive outdoor experiences and promote physical and mental health.
The new e4c community garden features a new layout, Indigenous medicine plants and space for Indigenous ceremonies and programming. New raised and at-grade garden beds were installed, along with paving stone walkways and enhanced landscaping. Updates provide better accessibility for those with limited mobility. Lighting was added, along with a composting system, outdoor storage areas and a rainwater pump.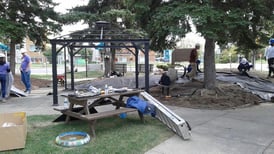 Residents at OFSS-Pioneer Place received a refreshed backyard with a new gazebo, safer pathways and an improved seating area. Outdoor artwork, horseshoe pits, overhead lighting and landscaping were added to enhance the residents' overall experience.
The partner agencies are not the only one's benefitting from the experience. One of Morrison Hershfield's volunteers commented: "I look forward to participating in events like this to give back to my community. When engineers work together, it is amazing what we can accomplish within a very limited time period."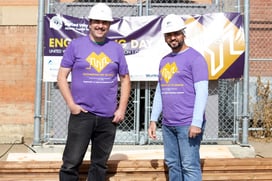 For another MH volunteer, this was his fifth time participating in the Engineering Day of Caring projects. "I really enjoy the collaboration with peers from other engineering firms and being able to come together as a team to help the community. Unfortunately, due to COVID, we were unable to interact directly with the end-users of the spaces, but I am quite certain they will be happy with the result!"
A sincere congratulations to all volunteers for your impressive efforts. Well done!
Additional photos of the day's activities can be found in the 2021 United Way Engineering Day of Caring Album.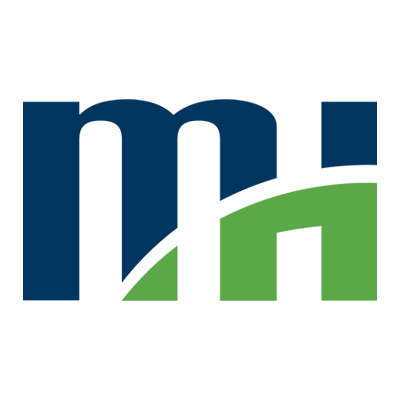 Morrison Hershfield is a market leading, employee-owned professional engineering and management firm that has been making a difference since 1946. We deliver technically sophisticated, cost effective and sustainable infrastructure solutions across the globe.