Ved Proag, Finalist for Women's Infrastructure Network's Emerging Leader Award
Morrison Hershfield is proud to congratulate Ved Proag on her selection as a finalist for the Emerging Leader Award by Women's Infrastructure Network (WIN).
It is the second year in a row one of our own is shortlisted in this category. To be one of five chosen finalists from the field of outstanding, high-level caliber candidates is a significant achievement.
The Emerging Leader Award celebrates excellence in Canada's Infrastructure sector, recognizing female professionals who shape the world we live in through their work in the infrastructure industry.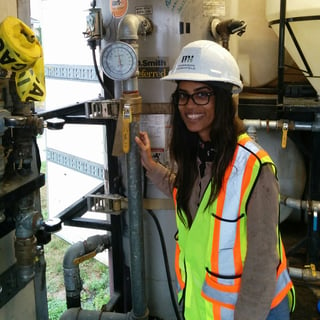 Ved is a Municipal Designer at Morrison Hershfield responsible for designing culverts, bridges, sewers and watermains. Ved is a pioneer of Low Impact Development (LID) technologies, such as rain gardens. LID is a site design strategy that leverages natural and engineered functions to provide more sustainable stormwater management solutions and is not yet common in Ottawa.
Ved got involved in WIN to promote the advancement of women in infrastructure. "In our industry, women are underrepresented. We need more women in executive leaderhship roles to increase, retain and encourage the number of talented women in the industry…"
She is an executive board director with the Professional Engineers Ontario (PEO) - Ottawa Chapter and volunteers on the education and events committees. She is also the Vice Chair of the Government Liaison Program, establishing relationships between PEO and the provincial government.
"I have no doubt that Ved's enthusiasm, leadership, and commitment to the advancement of women in infrastructure makes her an ideal candidate for the Emerging Leader Award." Said Eric Emery, Ved's direct manager at Morrison Hershfield, and WIN reference supporter.
When asked Why Infrastructure? Ved says, "I have always been very good in math and science and wanted to use those skills to create a better future for generations to come."
We wish Ved and her fellow finalists all the best at the WIN Awards reception scheduled for Thursday, April 12th. The event will be hosted in the cities of Ottawa, Toronto, Montreal, Saskatoon and Vancouver and is free to attend for anyone interested in celebrating the achievements of the industry's female leaders.
We're proud to have Ved Proag and all of our staff as part of the Morrison Hershfield family.
About Women's Infrastructure Network: WIN was started in 2015 to bring women together across disciplines and now has over 1000 members in Canada. The WIN Awards Program recognizes the contributions of exceptional women in the Canadian infrastructure industry. The awards process starts with self-nomination and requires references from two industry professionals. The winners are selected by an independent panel of judges.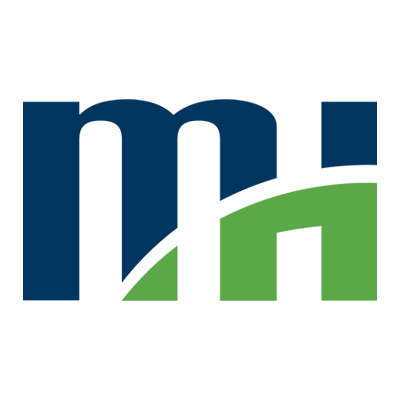 Morrison Hershfield is a market leading, employee-owned professional engineering and management firm that has been making a difference since 1946. We deliver technically sophisticated, cost effective and sustainable infrastructure solutions across the globe.