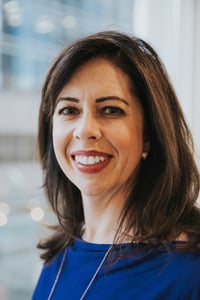 Morrison Hershfield is pleased to welcome Wendy MacKay, P.Eng. as our Director, Transportation Alberta/BC Roads & Highways. Wendy will also be the Department Manager for our team in the Edmonton office.
Wendy will draw on her 20 years of progressive leadership, technical and project management experience and expertise in roadway and municipal infrastructure. Wendy is no stranger to Morrison Hershfield. Her former position as Director of Infrastructure from 2009-2013, has given her a strong understanding of our Core Values, Principles and Culture, which she exemplifies those qualities in her day to day work.
Her proven success in leading multidisciplinary project teams in the role of Project Manager and Design Engineering Manager, and her leadership qualities will complement our current roads and highways management team.
Wendy has played a critical role on several recent high profile projects, including:
Project Manager – Strathcona County Bethel Transit & Enviroservice Project $15M transit terminal, park and ride and community recycle center.
Project Manager – City of Edmonton Whitemud Drive roadway improvements and large diameter storm crossing between 66th Street and 50th Street.
Project Manager – Edmonton Regional Airports Authority Runway 02/20 and Runway 16/34 rehabilitation.
Project Engineer – City of Edmonton LRT McKernan/Belgravia Station to South Campus/Fort Edmonton stormwater management plan.
Welcome back to the Morrison Hershfield family Wendy!

Clients, colleagues and friends are invited to reach out to Wendy at:
Email: wmackay@morrisonhershfield.com
Address: Suite 300, 1603 – 91 Street SW | Edmonton, AB T6X 0W8
Dir: 1-780-483-5200 x 1042234
LinkedIn: Wendy MacKay