We're Proud of our People: 2019 Carson Awards Presented
At Morrison Hershfield, we are proud of our people. We hire the best talent, and recognize it formally each year with our Carson Awards of Excellence.
This prestigious award is particularly meaningful because staff, projects and teams are nominated by their colleagues for exceptional efforts in the areas of innovation, teamwork, customer service, corporate social responsibility, mentorship, rookie of the year, and unsung hero.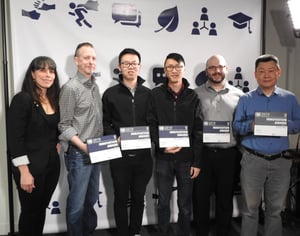 The 2019 Carson Awards were handed out on Thursday February 7, 2018. Over 166 nominations were received this year - demonstrating the depth of excellence here at Morrison Hershfield. Nominations are reviewed by a panel of external judges made up of our esteemed clients selected based on the location of that year's host office. We are grateful for their enthusiastic evaluations and valuable feedback.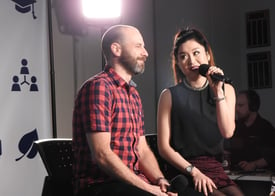 The 26th edition of the ceremony was hosted from our Burnaby, BC office and broadcast live to our staff around the world! Our hosts, Ruby and Dan, guided us through a lighthearted view of the important business of client satisfaction. Staff even had an opportunity to participate in an interactive poll during the ceremony, and see the results in real time.

Carson Awards Background: The Carson Awards of Excellence Program recognizes, celebrates and advertises those who strive to achieve excellence, either through their daily activities, through the development of innovative and elegant engineering solutions, or the development of new markets and products. The Carson Awards recognize that these contributions not only benefit Morrison Hershfield but may also be for the betterment of our profession and our community. It is named after founding member Carson Morrison who established the company in 1946.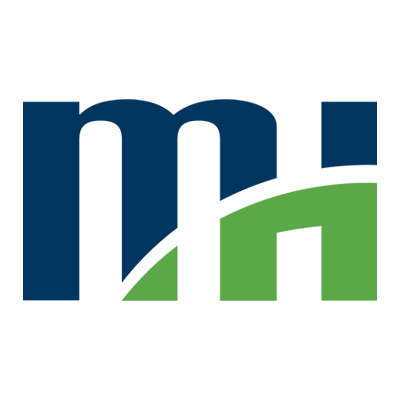 Morrison Hershfield is a market leading, employee-owned engineering firm that has been making a difference for more than 75 years. Our exceptional technical experts, thought leaders and high-performing employees deliver innovative, cost effective and technically sophisticated infrastructure solutions across the globe. Our highly focused approach to the clients and markets we serve ensures that we deliver the value our clients demand.