Women in Construction Week
It is Women in Construction week and what better opportunity to spotlight and celebrate some of the amazing women at Morrison Hershfield? We asked them what got them started in their careers, what they enjoy most about it and what it is like to be a woman in the construction industry.
Although we only profiled a small sample of the many talented women in our organization, we salute all women in construction and are inspired by their leadership and commitment to break barriers and build opportunities for others who want to succeed in this industry. Thank you for making a difference!
Read on for an interview with four diverse Morrison Hershfield Women in Construction, each representing a different sector of the construction industry.

Meet Our Women in Construction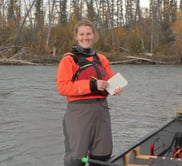 Katy Bosma
Katy is a Water Resources Engineer in Training in our Whitehorse office. She contributes to the planning, design and delivery of a range of municipal infrastructure projects.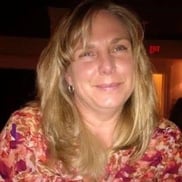 Tamara Lacroix
Tamara is a Project Manager focusing on construction contract administration and inspection for high-complexity municipal infrastructure and road construction projects in Toronto.

Wendy MacKay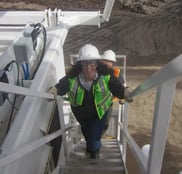 Wendy is the Director of Roads and Highways Transportation for Western Canada and a Senior Project Manager in Edmonton. She plans, designs and oversees construction for for provincial, municipal and private sector clients.

Zhinoos Hakimiyan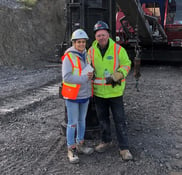 Zhinoos is a recent graduate in Civil Engineering and a Junior Inspector on the Transportation team in Ottawa. She aspires to be a bridge designer.
What made you decide to pursue a career in engineering field work and construction?
Katy - I have always loved being outside, building things, and interacting with the natural world. Engineering was introduced to me by a family member who encouraged my love of math, and curiosity about how things work. After graduating from Civil Engineering, I was drawn to jobs that would allow me to get outside and participate in construction.
Tamara – I came from a "construction family", and grew up building houses and slugging concrete. My early memories were of pulling nails out of wood so they could be reused, so it was natural that I went into the construction industry. I enjoy a challenge, so decided to pursue civil and resources engineering.
What skills and traits do you find lend themselves well to this job?
Wendy - Flexibility and patience. Lots of patience! Challenges are inevitable – they can be technical in nature or in dealing with people. In this business, collaboration is key. Listening, being a good communicator and treating people well are critical skills that have helped me build relationships with colleagues, clients, contractors and the general public.
Tamara - Most that know me would agree that I am tenacious with paperwork! My skills lend toward administration and inspection with strengths in contracts, schedule and scope management. I like to do things right the first time, and teach and mentor other women coming into the industry.
What do you like most about your job?
Zhinoos – I recently graduated from Carleton University as a Civil Engineer. When I first started working on site, I didn't know what to expect. Our senior inspectors helped guide and mentor me through the inspection process and now all the formulas and designs that I studied at university make sense!
Katy - Seeing something I drew on paper come to life is a pretty cool experience. I like that I am constantly learning, solving problems and facing new challenges.
What are your favorite projects to work on and why?
Katy - I love any project that gets me outside. One highlight was doing construction inspections at a sewage lagoon in the northern community of Old Crow. I saw the northern lights on the way to the site and found fresh wolf tracks in the snow. But on a more profound level, this project will have a positive impact on the community and the surrounding environment, which is one of the reasons I want to be an engineer.
Wendy - I have been fortunate to be involved in many projects over the last 24 years. Some of the most memorable ones have involved interesting people and places – building giant log handling gantry cranes across Northern Alberta, paving runways in Baker Lake Nunavut, to small town roadway rehab projects where local residents are thrilled when the road is smooth again.
What advice would you give to future women looking to enter the AEC industry?
Tamara - Work hard, ask questions, don't be afraid to make mistakes, and don't take no for an answer. There are no roadblocks – only opportunities! Be confident, but humble, and build relationships. Surround yourself with strong and supportive mentors and role models who actively support you. There are many networks out there that provide tools for success, so reach out and get involved.
Zhinoos – Find your passion and go for it. Construction is a diverse industry. Don't be afraid to take a leap and have a career doing something you love. Be courageous. There is always room for more women on construction site.
Life is a journey with many options. The construction industry, and other careers rooted in STEM, present many opportunities for women. Morrison Hershfield is committed to positive change, and to progressing women in the industry. Hats off to our brilliant women and to all of the fearless women leading the way for others.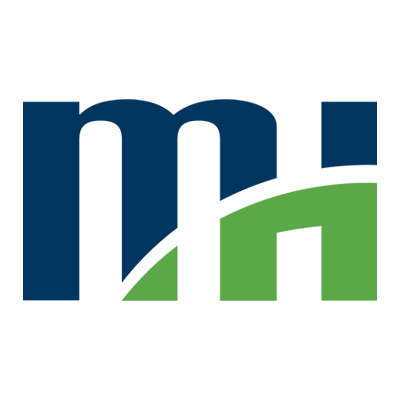 Morrison Hershfield is a market leading, employee-owned engineering firm that has been making a difference for more than 75 years. Our exceptional technical experts, thought leaders and high-performing employees deliver innovative, cost effective and technically sophisticated infrastructure solutions across the globe. Our highly focused approach to the clients and markets we serve ensures that we deliver the value our clients demand.