Morrison Hershfield Honoured at 2014 Canadian Consulting Engineering Awards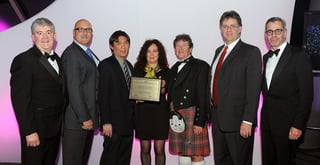 Morrison Hershfield has won an Award of Excellence at the 2014 Canadian Consulting Engineering Awards Gala, held October 24, 2014 in Ottawa. Our firm was honoured in the Project Management category for the North Channel Bridge Replacement – Three Nations Crossing project in Cornwall, Ontario.
The Canadian Consulting Engineering Awards are considered the highest recognition for excellence in the consulting engineering industry in Canada. The Awards are presented jointly by the Association of Consulting Engineering Companies – Canada (ACEC) and Canadian Consulting Engineer magazine. Award winners were selected by a panel of 12 independent jurors with varied backgrounds and knowledge of the industry.
"We are thrilled to be honoured with this prestigious award for our contribution on the building of the new North Channel Bridge Crossing. This recognition speaks well to the hard work and dedication of those who were involved in this project and brought it to a successful completion," said Stan McGillis, Regional Manager Transportation Services, Morrison Hershfield Limited.
Federal Bridge Corporation Limited (FBCL) required the existing North Channel Bridge to be replaced due to excessive maintenance costs and age. Morrison Hershfield was retained to provide contract management services. A new type of concrete was used during construction and a very precise "launch" technique was implemented for installing the bridge girders. Significant consultation with the Mohawk Council of Akwesasne and other stakeholders was ongoing. The new bridge helped eliminate the expensive ongoing operation and maintenance costs for the aging structure, creating opportunities for neighbourhood renewal and redevelopment.
Glenn Hewus, Senior Vice President, FBCL congratulated Morrison Hershfield noting that "The award to MH is well deserved and one your team should be proud of, congratulations."
More details on this award-winning project can be found on our blog, on ACEC's website and in the November issue of CCE Magazine (p. 68 and 70). A video overview of the North Channel Bridge Replacement can also be found on YouTube.
The news release published by Canadian Consulting Engineer and a full list of award winners is available on CCE's website.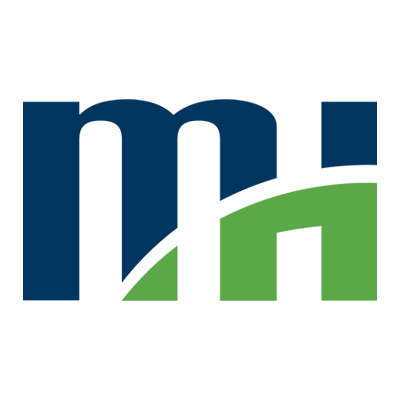 Morrison Hershfield is a market leading, employee-owned engineering firm that has been making a difference for more than 75 years. Our exceptional technical experts, thought leaders and high-performing employees deliver innovative, cost effective and technically sophisticated infrastructure solutions across the globe. Our highly focused approach to the clients and markets we serve ensures that we deliver the value our clients demand.