AFCOM Gender Diversity Bursary
AFCOM GTA presented a $5,000 Gender Diversity Bursary cheque to McMaster University's Faculty of Engineering. This $5,000 scholarship will help support a female student in her pursuit to advance the Data Center Industry. The gift was presented during AFCOM GTA's annual Nine and Dine golf tournament dinner.
AFCOM created the Gender Diversity bursary fund earlier this year to help establish a more inclusive culture within the data center industry, to make a difference for future generations and to promote gender diversity.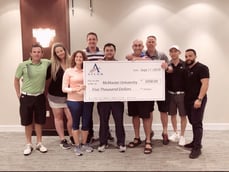 On hand to accept a cheque from the AFCOM Board of Directors were Ghada Badawy and Suvojit Ghosh of McMaster's Computing Infrastructure Research Centre (CIRC). They accepted the donation on behalf of the University since the winner of the 2019 bursary has not yet been announced.
Morrison Hershfield's Sean Smith is an active member of the AFCOM board of directors. During a spring breakfast seminar hosted by Morrison Hershfield, AFCOM partnered to announce their program to an audience of data center industry professionals. The event focused on gender diversity issues in the mission critical industry and featured a panel of female data center industry experts and world-renowned speaker and author on gender intelligence, Barbara Annis, as the keynote. For more information on this topic, click here.
The $5,000 was raised through proceeds from local AFCOM GTA events hosted throughout this past year. AFCOM has confirmed they will continue with this initiative to support another Data Center Industry Gender Diversity Bursary next year.
"It's great to see our goal achieved through the proceeds of our chapter events and donations from people across the industry," says Sean Smith, Morrison Hershfield Principal and AFCOM Board Member.
For further details on AFCOM GTA events and how you can contribute to the bursary, please visit the AFCOM website and drop by their annual Data Center Industry Meet and Greet on November 7, 2019. Register for the event here.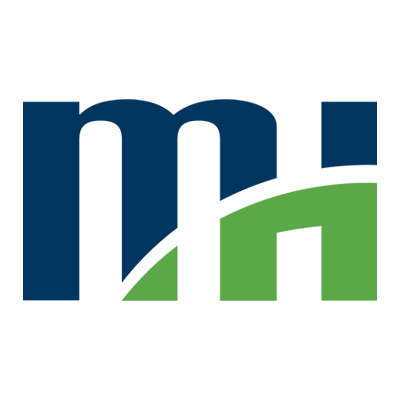 Morrison Hershfield is a market leading, employee-owned engineering firm that has been making a difference for more than 75 years. Our exceptional technical experts, thought leaders and high-performing employees deliver innovative, cost effective and technically sophisticated infrastructure solutions across the globe. Our highly focused approach to the clients and markets we serve ensures that we deliver the value our clients demand.