Plan and Prep: How to Pass Your Building's Air Leakage Test
In our last post, Whole Building Air Leakage Testing, we discussed the importance of designing a continuous air barrier. While proper design and installation are critical to passing the Air Leakage test, the work that goes into performing the actual test should not be overlooked. With this in mind, we want to reiterate the importance of thinking through the testing process early in project design.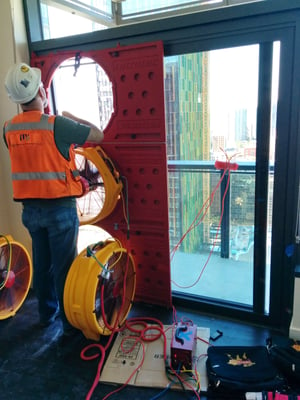 When thinking about your project's whole building air leakage test, remember to:
Consider the budget in early stages. Depending on the size and configuration of the building, a test can cost anywhere from $7,000 to $50,000. This expense includes labor hours, materials and equipment rentals necessary to perform the test.
Schedule the test in advance and try to stick to the date. The air leakage test must be conducted when the building enclosure is in its completed state. There is a small window of time between the enclosure completion and overall project completion to conduct the test.
If testing is required per your authority having jurisdiction or energy code compliance path, it often must be conducted in order to receive a Certificate of Occupancy. This means that the test must be completed and documented before tenants and owners can move into the building, creating a greater sense of urgency and need for adhering to the test schedule.
Planning early will set the team on the right path. As the test date approaches, your building enclosure consultant will discuss more details and logistics with the project team.
The air leakage test requires a significant amount of preparation, from multiple project team parties. With this in mind, we've created a pre-test memo outlining the test-day plan and prep to be completed prior to the test. Prep often includes:
Temporary sealing of intentional penetrations (exhausts, dryer vents, etc.).
Building access permissions.
Ensuring proper power sources will be available, among other items.
Air barrier area calculations.
The pre-test memo is distributed early so that the team can properly schedule the necessary prep and labor time. We also conduct pre-test meetings to ensure that each party knows their responsibilities, to answer any questions and to identify if extra efforts may be needed.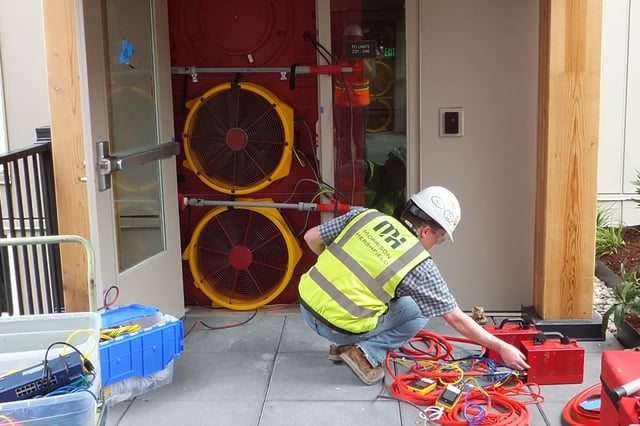 You've planned and prepped - What happens on test day?
The testing team will be on site early the morning of the test to review the prep work and ensure the building is ready to test. After prep has been confirmed, the team will begin setting up large door fans at the specified locations and running tubing throughout the building.
A few important things to remember for the test day include:
Test locations will often be at entrance points with fans blocking doorways, therefore, access in and out of the building will be limited.
No construction work can take place while the test is in progress.
One hour prior to the official start time, the building should be cleared of all personnel NOT directly involved with the test.
The test is conducted at a number of specified pressurization and depressurization values, in accordance with applicable codes, standards and project specifications.
Sometimes test plans can be derailed due to unforeseen factors – this is where an experienced team can bring real value to the test! Vacating the building a second time to repeat the test is the last thing anyone wants when crews are working to obtain a certificate of occupancy.
Our Building Science team has been conducting air leakage tests nationwide for over 10 years, on all building types, from single-story commercial offices to 40-story apartment buildings. This experience helps tremendously with on-the-spot trouble-shooting and creative solutions when a test seems to be "going sideways".
Whole Building Air Leakage Testing requires good planning and careful execution. With a prepared and experienced team, your test can run smoothly, efficiently and successfully.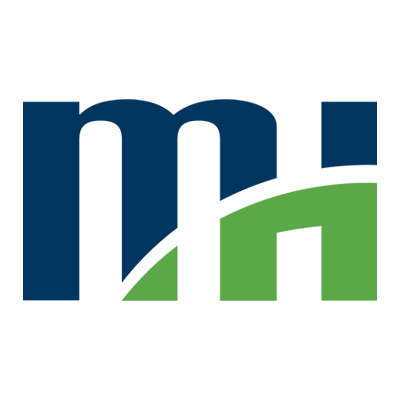 Morrison Hershfield is a market leading, employee-owned engineering firm that has been making a difference for more than 75 years. Our exceptional technical experts, thought leaders and high-performing employees deliver innovative, cost effective and technically sophisticated infrastructure solutions across the globe. Our highly focused approach to the clients and markets we serve ensures that we deliver the value our clients demand.